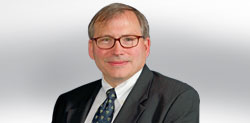 Dr. John Castle is the plastic surgery director at the UMass Memorial Comprehensive Breast Center. He also serves as a clinical assistant professor of surgery at the University of Massachusetts Medical School.
---
Dr. Castle's Credentials
Dr. Castle combines the most advanced plastic surgery techniques with old-fashioned, compassionate care. This blend of advanced, sensitive care is the hallmark of his practice.
Following graduation from the University of Rochester School of Medicine, he completed a surgical residency at the University of Massachusetts and a plastic surgery fellowship at the University of Michigan. He has been in practice at UMass Memorial Medical Center for the past 18 years.
Dr. Castle has completed extensive professional training in cosmetic surgery. Not only is he board certified in plastic surgery, he is also involved in many professional cosmetic surgery organizations:
Vice President/Program Chair, New England Society of Plastic Surgeons
Member, Massachusetts Society of Plastic Surgeons
Member, American Society of Plastic Surgeons
Member, American College of Surgeons
His exceptional work in plastic surgery has earned him numerous awards, including two resident teaching awards and America's Top Plastic Surgeons recognition for five consecutive years.
Dr. Castle has developed a reputation as one of Central Massachusetts' most prominent experts in breast surgery and body contouring surgery. He specializes in all forms of breast surgery as well as other areas of cosmetic surgery:
Breast augmentation
Breast reduction
Correction of post-bariatric deformities
Liposuction
He also performs breast reconstruction and fat grafting for both cosmetic surgeries and reconstructive surgeries.
CONTACT US for more information.
more »